Issue
Details
---
Click to expand



ESET auto-renew ensures that your ESET licenses and products are always up to date, providing continuous year-round protection. We handle the billing ad renewal for you using auto-renew.

Auto-renew has the following terms:

At the end of your license period, your license will automatically be renewed using the payment details currently on file and standard subscription pricing.
We will inform you about upcoming auto-renewal and renewal 30 days before your renewal date (for annual subscriptions).
Following your successful auto-renewal, we will email you the transaction details and invoice.
Auto-renew is continuous unless turned off via the ESET eStore.
---
Solution
Automatic renewal
If you recently made a purchase from the ESET eStore, auto-renew may already be activated. To view or change auto-renew settings for your licenses, verify your email address on the ESET eStore. If auto-renew is active, you can turn off auto-renew.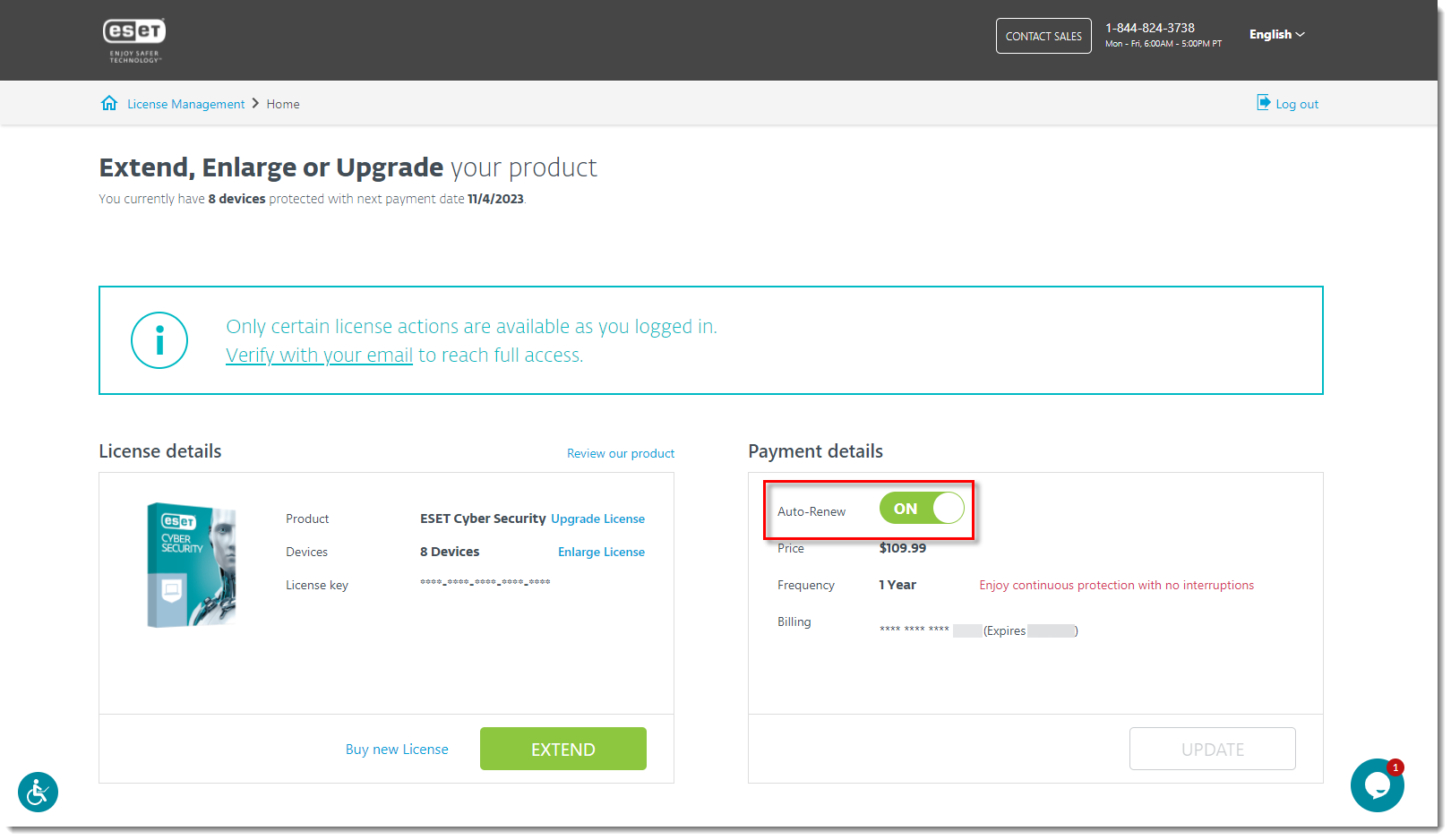 ---
What is the auto-renew agreement?
The auto-renew agreement is available on the ESET eStore cart page and will be emailed to you after submitting your order.
---
Can I activate auto-renew for my earlier ESET products?
Yes, you can activate auto-renew for any home product licenses purchased from the ESET eStore as long as the license does not expire within the next 10 days.
---
How do I turn off auto-renew?
Anytime after your purchase, you can opt out of auto-renew from your ESET eStore page.
Log in to ESET eStore using your Username or License ID.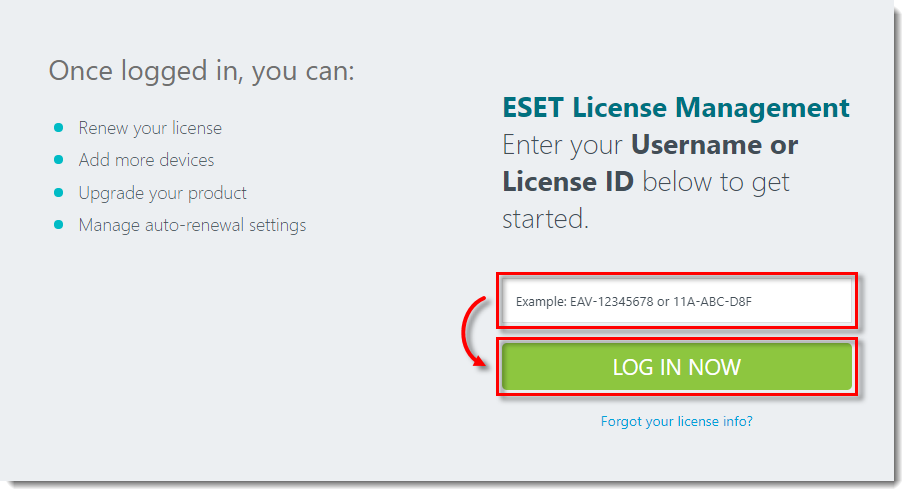 Click Verify with your email. You cannot turn off the Auto-Renew without verification.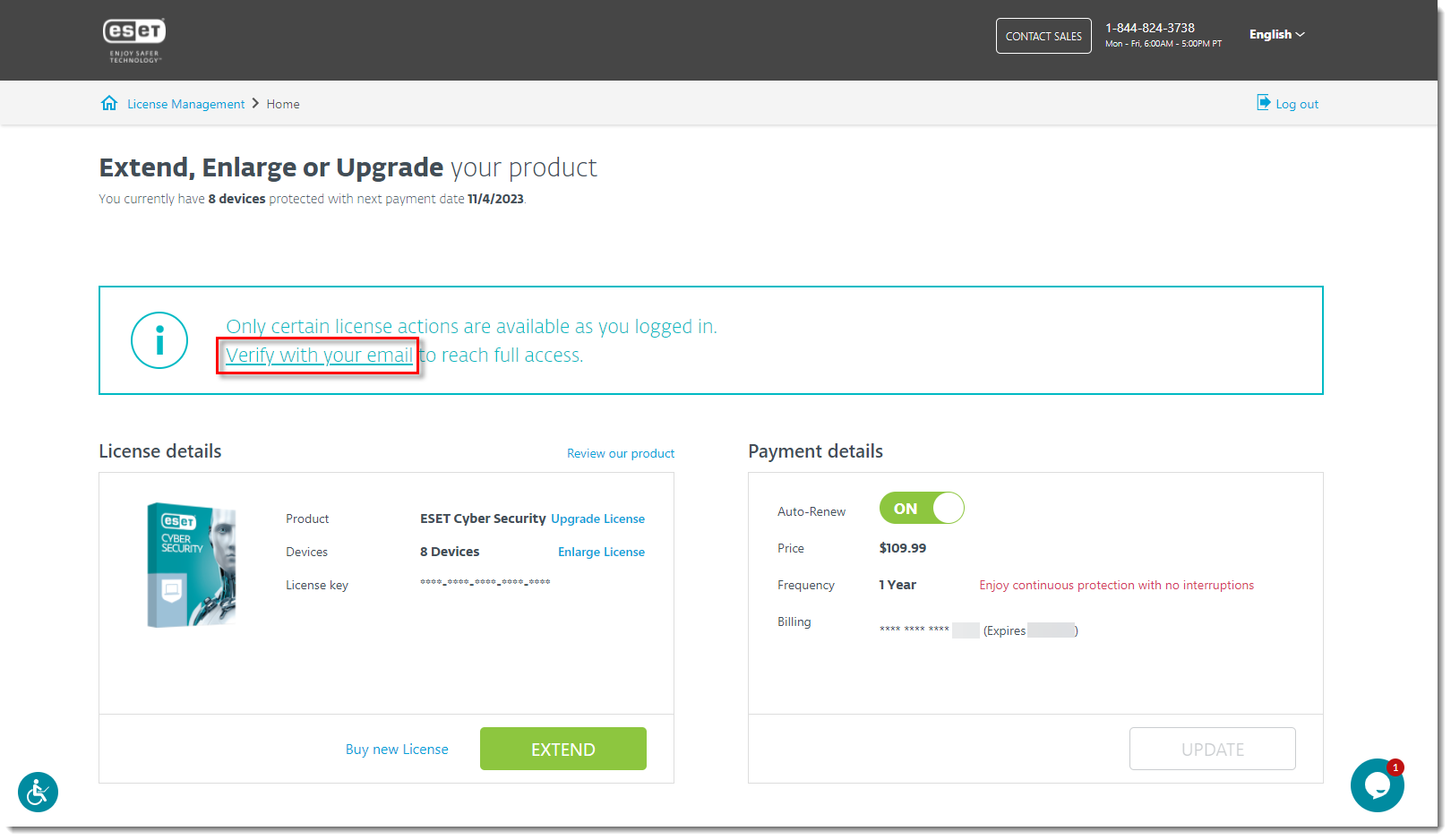 Click Send. The authentication link will be sent to your email address.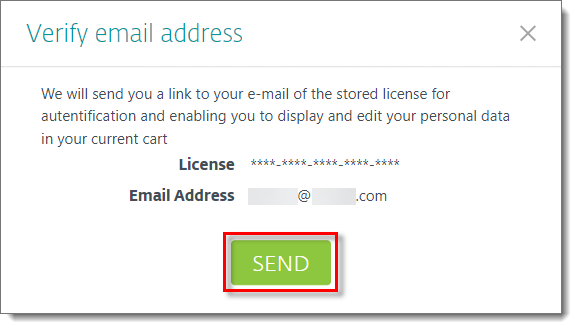 Open the email and click the ESET eStore authentication link.

On the eStore webpage in the Payment details section, click the slider bar next to Auto-Renew to turn off the auto-renew feature.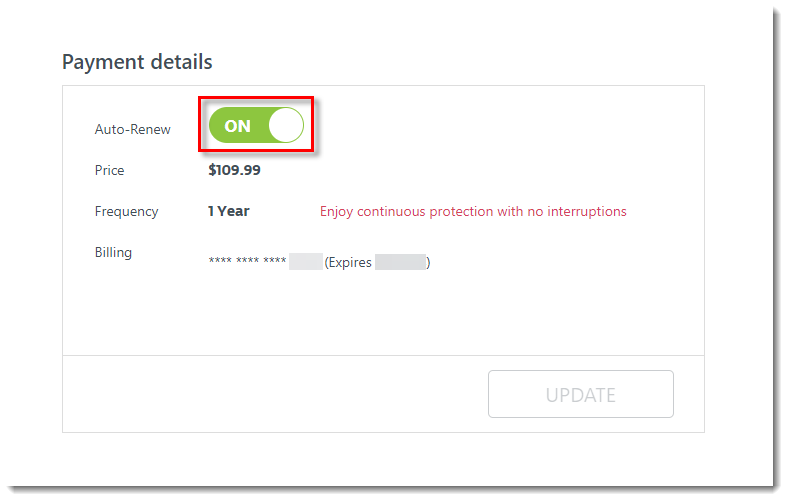 The auto-renew dialog window will notify you about the action. Select the check box next to Do not renew my license automatically. I prefer to renew my license manually when it expires. and click Save Settings.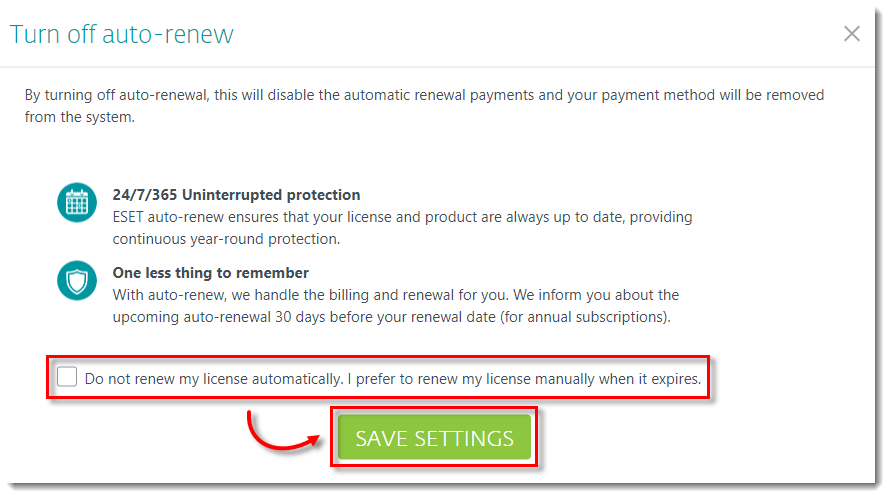 Click OK to confirm the opt-out of auto-renew.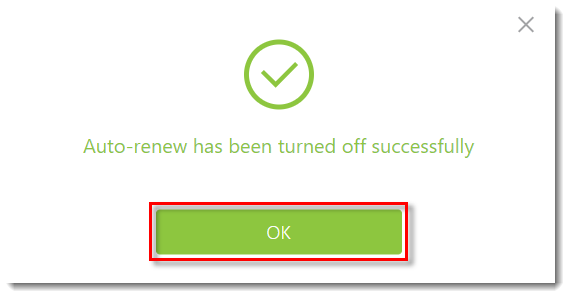 ---
Update ESET eStore account information
Log in to ESET eStore.

Click Edit contact details to change your information in the respective sections. You must verify your email address before making any changes.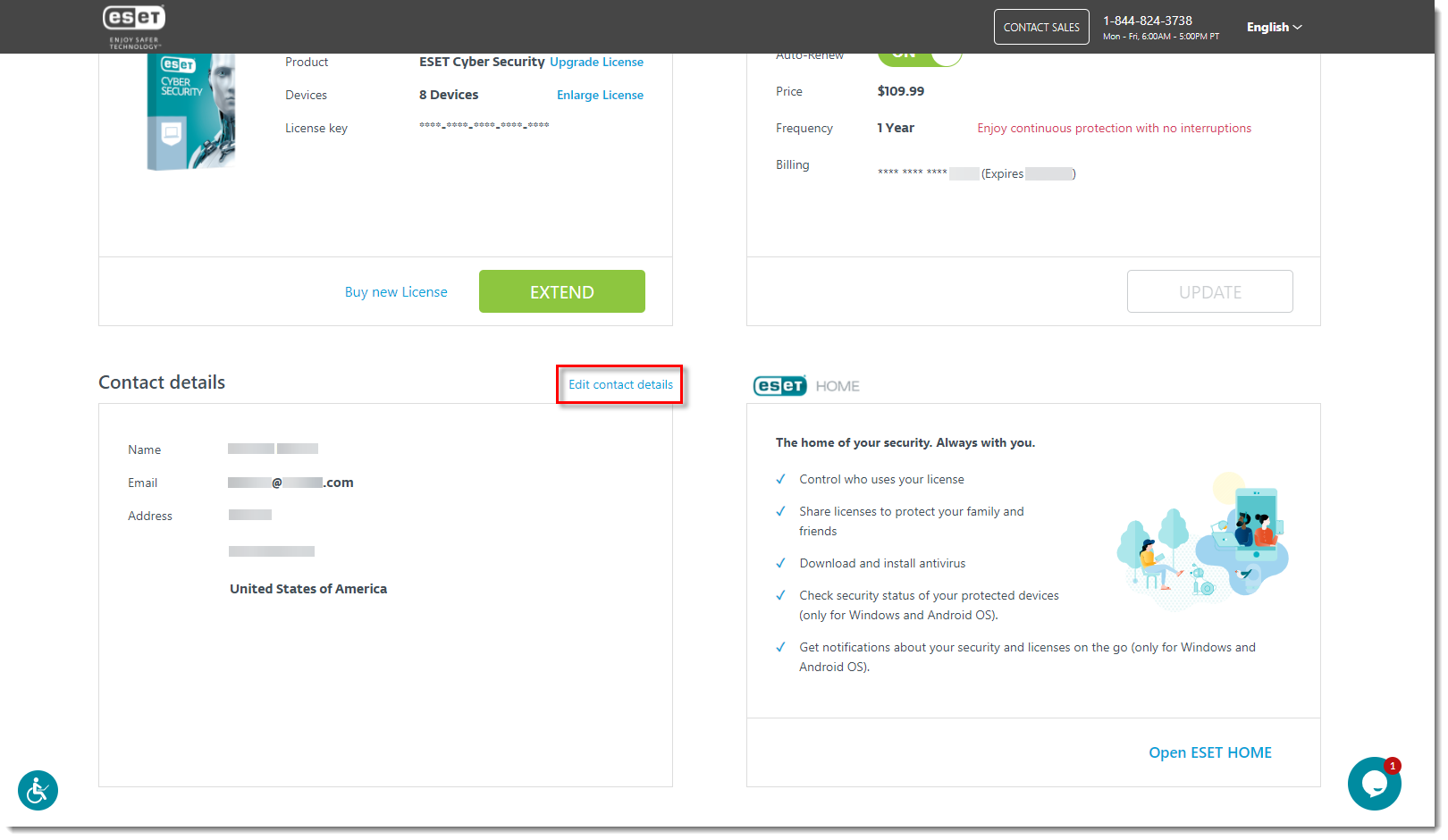 ---
Will I receive a notification before ESET renews my license?
Yes. Before your security license expires, ESET will email you that your license will be automatically renewed using the auto-renew details we have on file. To change your auto-renew settings, see the sections above.
---
Support resources
See the ESET Licensing FAQ for additional questions about ESET product licensing.
If you are still unable to resolve your issue, contact ESET Technical Support.