Looking for instructions for ESET Endpoint solutions? Click here

 Looking for instructions for ESET Cyber Security (macOS) products? Click here

Press the F5 key on your keyboard to open the Advanced setup window.
 
Click Web and Email → Web access protection. 
 
Expand URL Address Management and then click Edit next to Address list.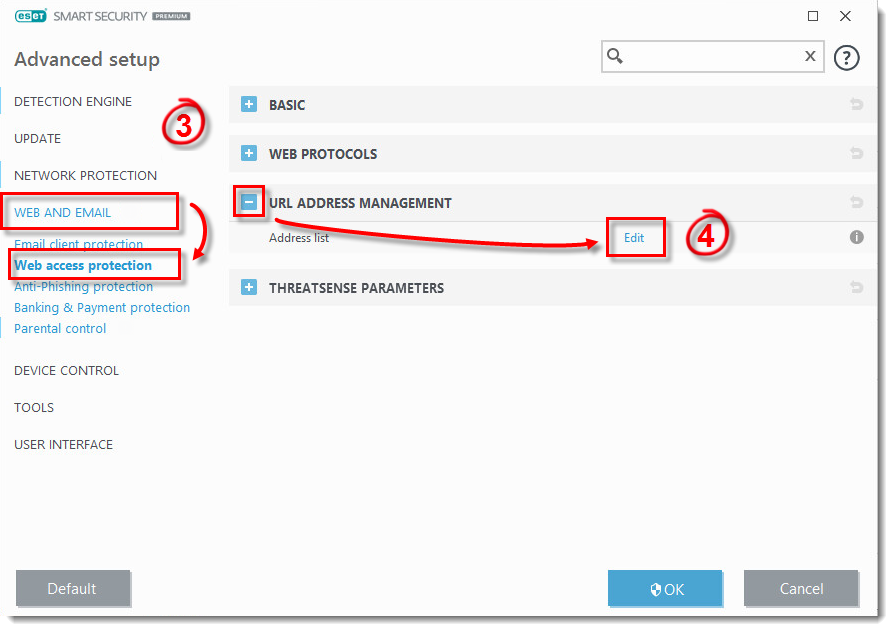 Figure 1-1
Select List of addresses excluded from content scan and then click Edit.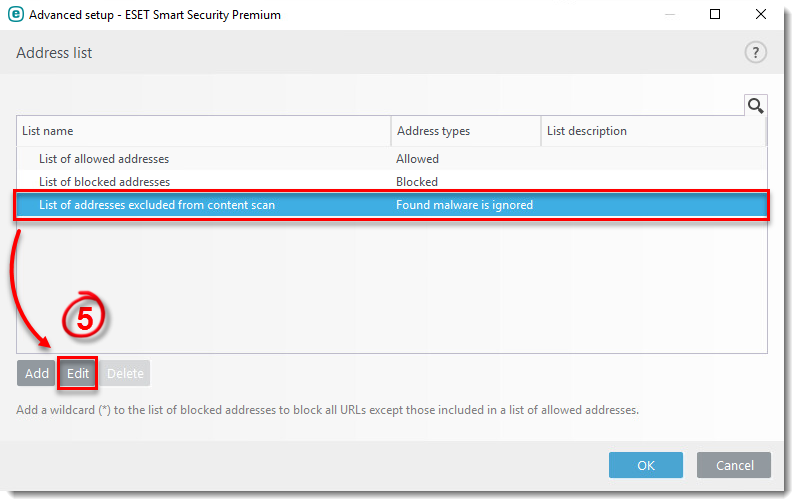 Figure 1-2
Click Add in the Edit list window.


Type the website or domain you want to exclude in the Enter a mask that specifies a URL address field and click OK (for each website you add, be sure to either include "www." or a wildcard "*" symbol, as in "www.eset.com" or "*eset.com*").
 
When you are finished excluding websites, click OK to save your changes and exit the Advanced setup window.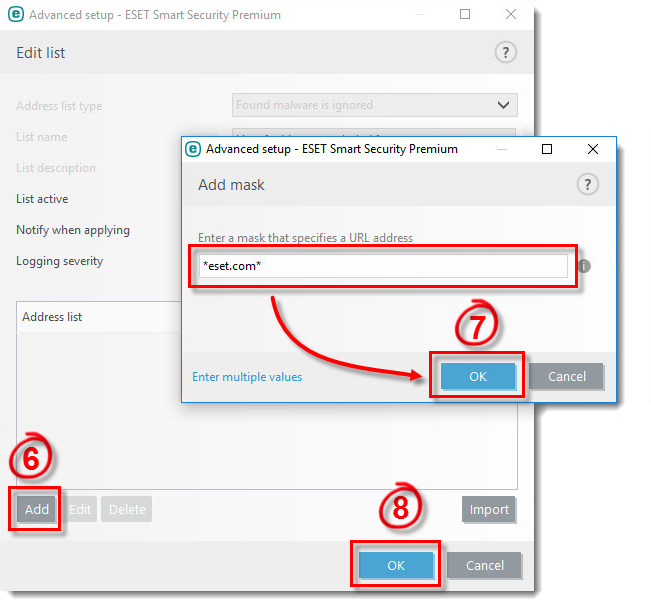 Figure 1-3
---