You can subscribe to ESET Knowledgebase Support News and Customer Advisories notifications to receive emails automatically when new content is published to these channels. The sections below include links to subscribe to each of these informative channels.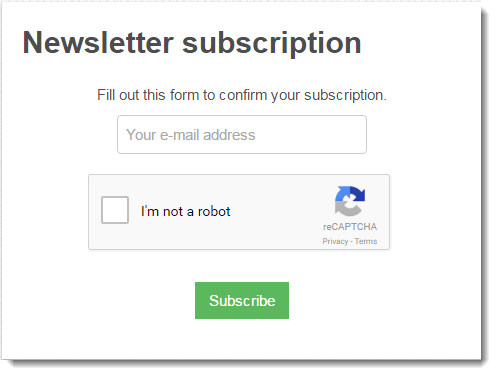 Figure 1-1
Once you have subscribed, we recommend that you whitelist the email address esetkb_news_en@newsletter.feedpress.com to ensure that newsletters or alert notifications are received in your primary mailbox. If you are not receiving newsletters, please check your Spam, Social or Promotional mailboxes to ensure newsletters are not being redirected.
Support News
The ESET Knowledgebase Support News channel publishes regular updates about ESET product releases and service releases, allowing ESET users and partners to follow along with new developments.
Each newsletter links to additional information about new product versions including a comprehensive changelog that details:
New product features
Bugfixes
Known issues
Support resources for existing users
Click Subscribe below and type in your email address to begin receiving the Support newsletter.
Customer Advisories
ESET Customer Advisories include important information for more technical ESET users and notes about technical changes to ESET products. Some examples include:
Module reviews—a catalog of specific changes made to ESET product modules in recently distributed updates.

Cyber Security updates—Information about operating system vulnerabilities, product compatibility and other technical updates.
Subscribe to Customer Advisories

Knowledgebase Alerts
ESET Knowledgebase alerts are published to notify ESET users and partners about important security issues or ESET product issues that could potentially affect them such as:
New malware threats
Potential conflicts with operating systems
Issues in ESET products
As of now, the alerts are visible on every page at support.eset.com. The subscribe option is not available at the moment.