Issue
You need to exclude an application from scanning using the application name
Solution
To find the exact detection name, find the log file that contains the detection you want to exclude and copy the detection name from the Detection column.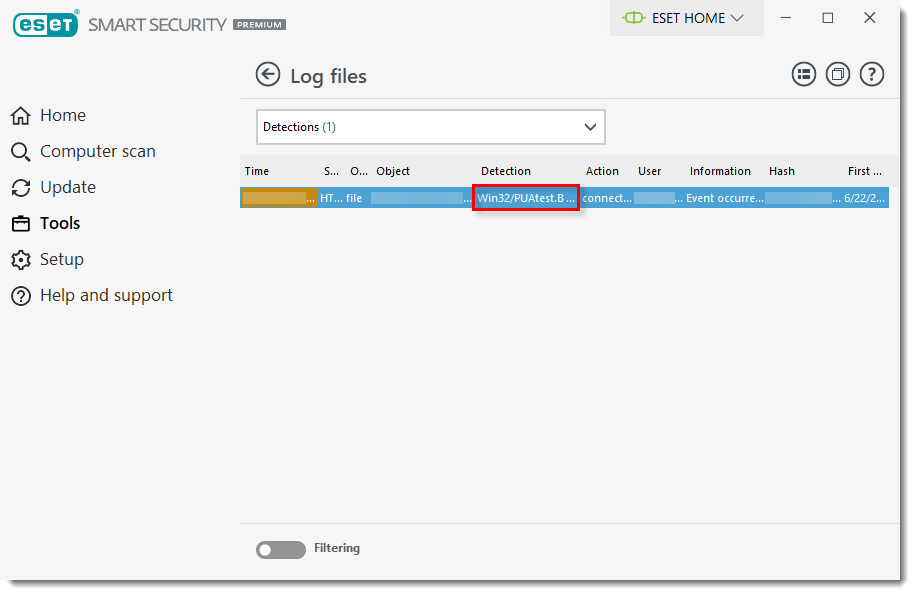 Press the F5 key to open Advanced setup.

Click Detection Engine, expand Exclusions, and click Edit next to Detection exclusions.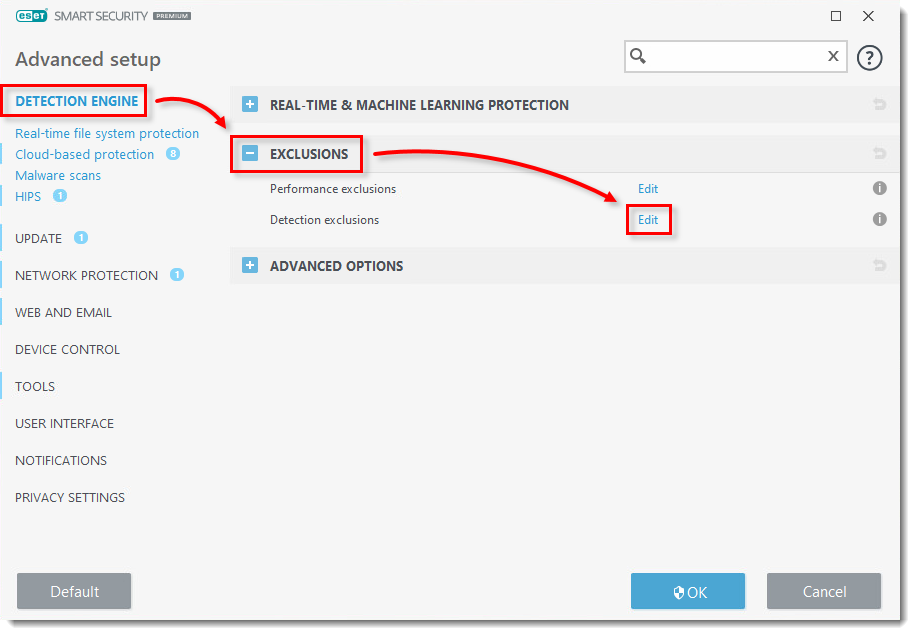 Click Add. Click the Browse (three dots) icon to add the Detection next to Path. See more information on the different exclusion types. Click OK → OK→ OK to save your changes and exit Advanced setup.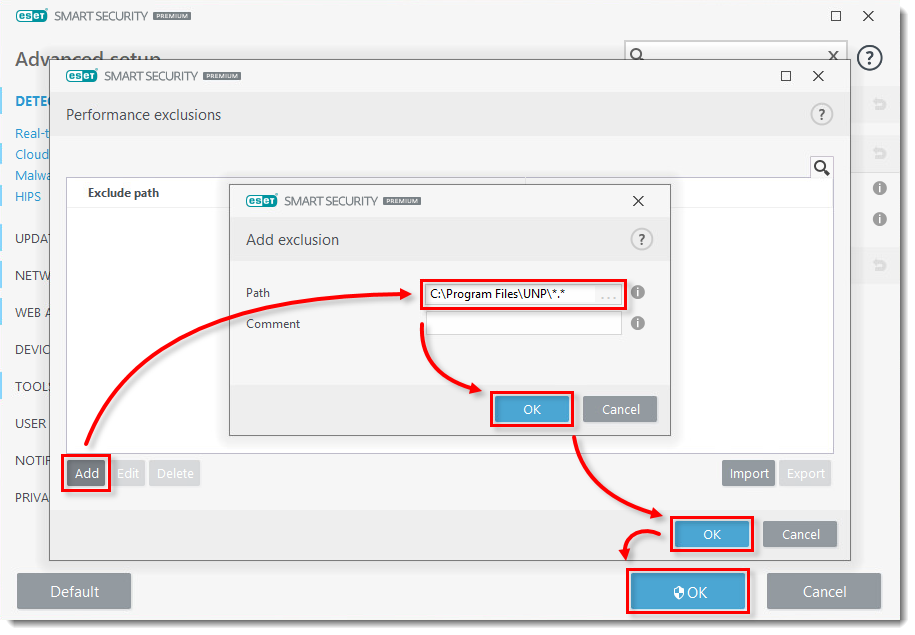 The application is now excluded from scanning.