You can reach ESET support in your region using any of the following four methods:
Option 1: Locate support contact information from your ESET license email
The license email you received when you bought your ESET product often contains the phone number, email address and other contact information for ESET support in your region.
Option 2: Submit support request from the Help and Support section of your ESET product
The Help and support section of your ESET product contains links to your local support resources. To email your local ESET partner, click Submit support request.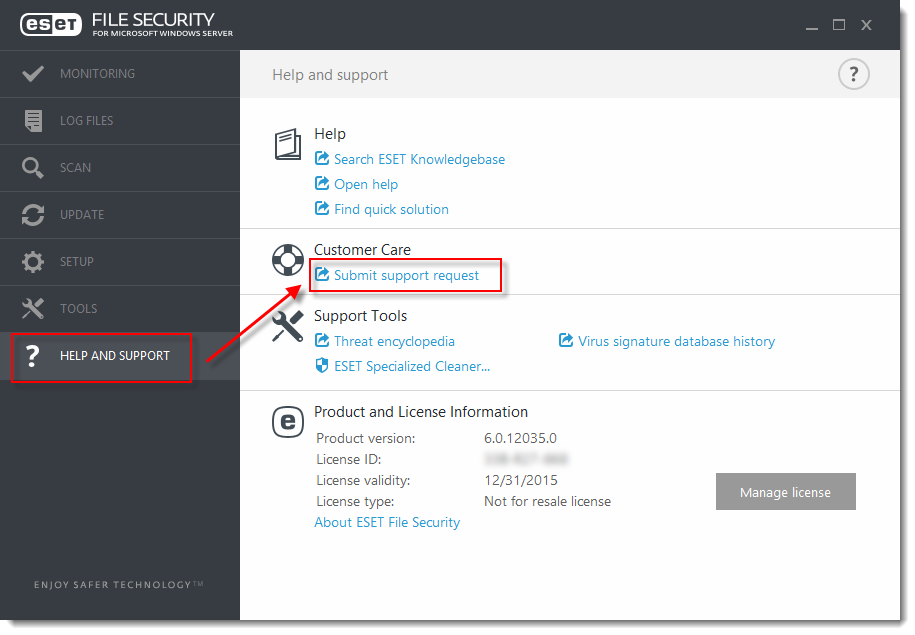 Figure 1-1
Click the image to view larger in new window
Option 3: Select your support region from the ESET website
Visit the ESET Worldwide Partners page and select your regional website using the drop-down menus. From your regional website, click Existing Customers (or the equivalent in your language to view support resources).
Option 4: Email ESET using the web-based support request form
Submit a support request on the international ESET website (English only).