Issue
Details
---
Click to expand

Parental Control provides parents with automated tools to help protect their children and set restrictions for devices and services. Parental Control lets you block web pages that may contain potentially offensive material to prevent children and young adults from accessing pages with inappropriate or harmful content.

Parental Control includes customizable user account permissions, web content filtering, and activity logging. The following article includes a basic overview of the Parental Control module, as well as key features that will help you maximize the effectiveness of the Parental Control feature.
---
Solution
Enable or disable Parental Control
Click Setup → Security tools.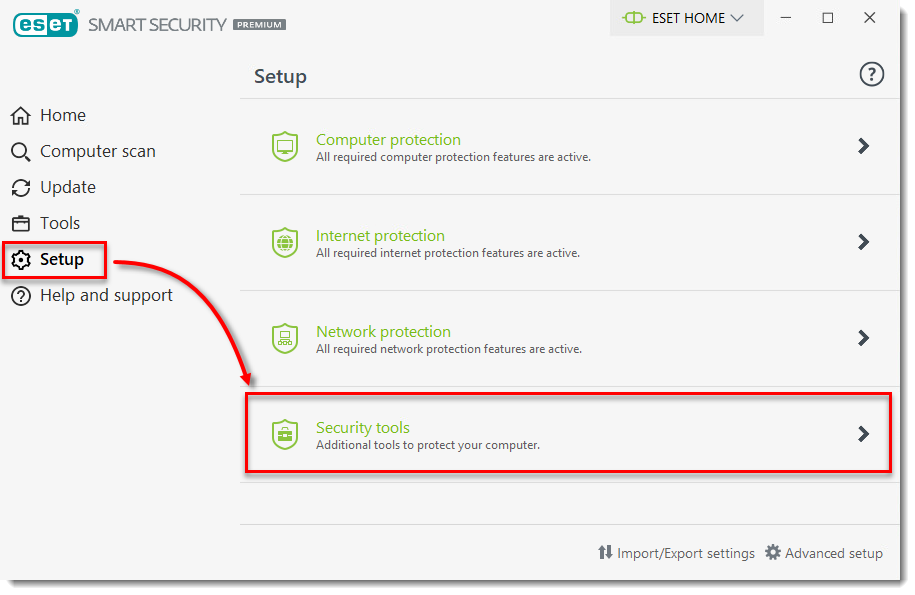 Click the toggle next to Parental control to enable or disable Parental controls. A green toggle indicates that the feature is enabled, a yellow toggle indicates that the feature is not fully configured, and a red toggle indicates that the feature is paused.

If the toggle is yellow, finish setting up Parental control (starting with step 5).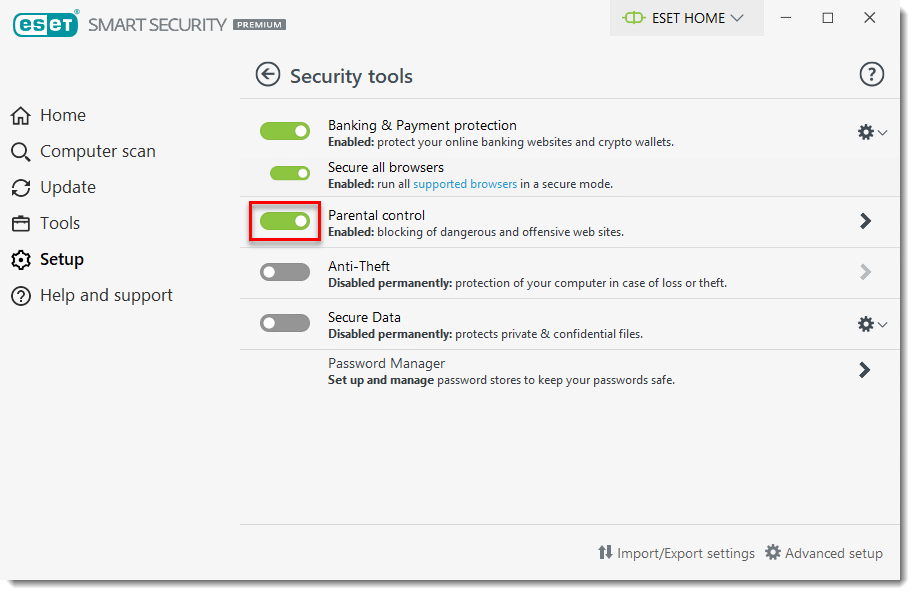 Click the arrow next to Parental control to access configuration settings.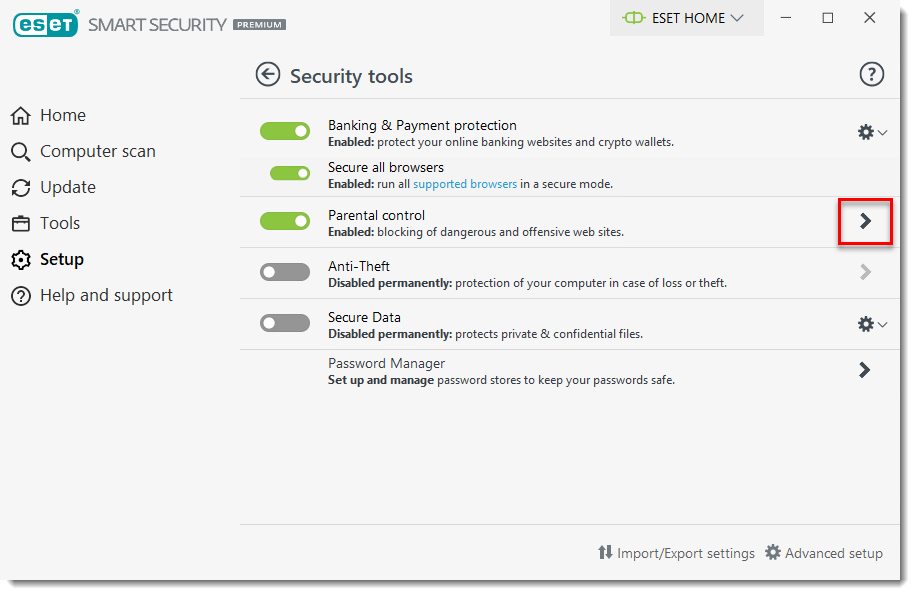 ---
Key features and additional configuration
The Parental Control module consists of a quick enable/disable feature alongside a variety of settings for active Microsoft Windows User Accounts. Below is a list of additional Parental Control features and configurations, including links to step-by-step instructions (where available):