You receive the notification "Your Computer Needs To Be Cleaned" when attempting to log into Facebook


Facebook has locked access to your account until you perform a scan

Figure 1-1
In an effort to minimize user exposure to threats, Facebook has implemented a "Malware Checkpoint" feature that automatically prompts you to scan your computer when you log into your Facebook account.
Following the initial notification, Malware Checkpoint will prompt you to perform a system scan using one of the security applications available on Facebook. If you receive a notification from Facebook with instructions to scan your computer, you must complete the requested scan before you will be able to log in to your Facebook account. ESET Technical Support is not able to resolve issues involving your Facebook account.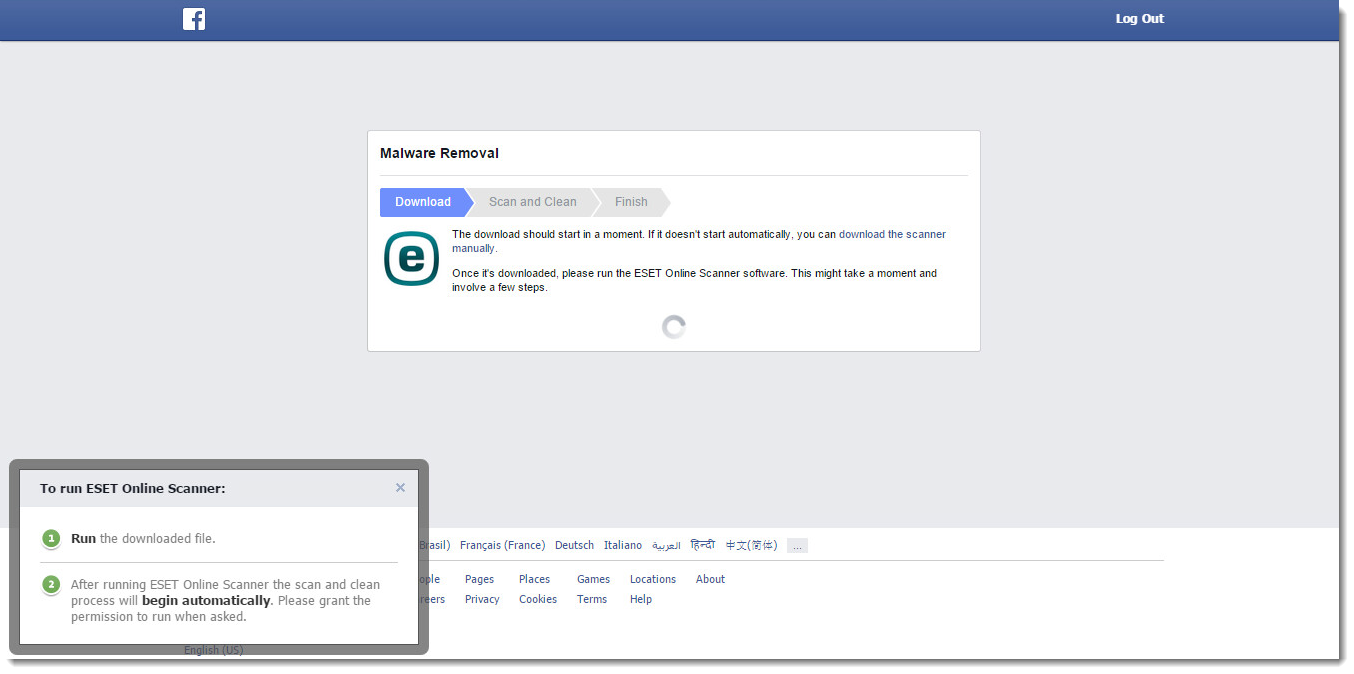 Figure 1-2
Click the image to view larger in new window
I completed the scan, but some threats were not removed—what should I do?
ESET software does not automatically remove threats in specific situations, for example if the threat detected is a potentially unwanted application (PUA) rather than malware, or when a threat is detected in sensitive system files. If you do not already use ESET products, you can download a free trial of ESET Smart Security or ESET NOD32 Antivirus and perform a scan with strict cleaning, which will remove PUAs as well as normal threats.