Follow the steps below to convert your existing Username and Password to a License Key:
Locate the ESET-issued Username and Password you want to convert to a License Key.These credentials were sent to you in an email when you originally purchased your ESET product(s).


Go to the ESET Business Account License converter. Enter your Username andPassword into the Username and Password fields, respectively, and then click Convert (To have your Username and Password resent, select the check box next to Resend license email with complete login credentials).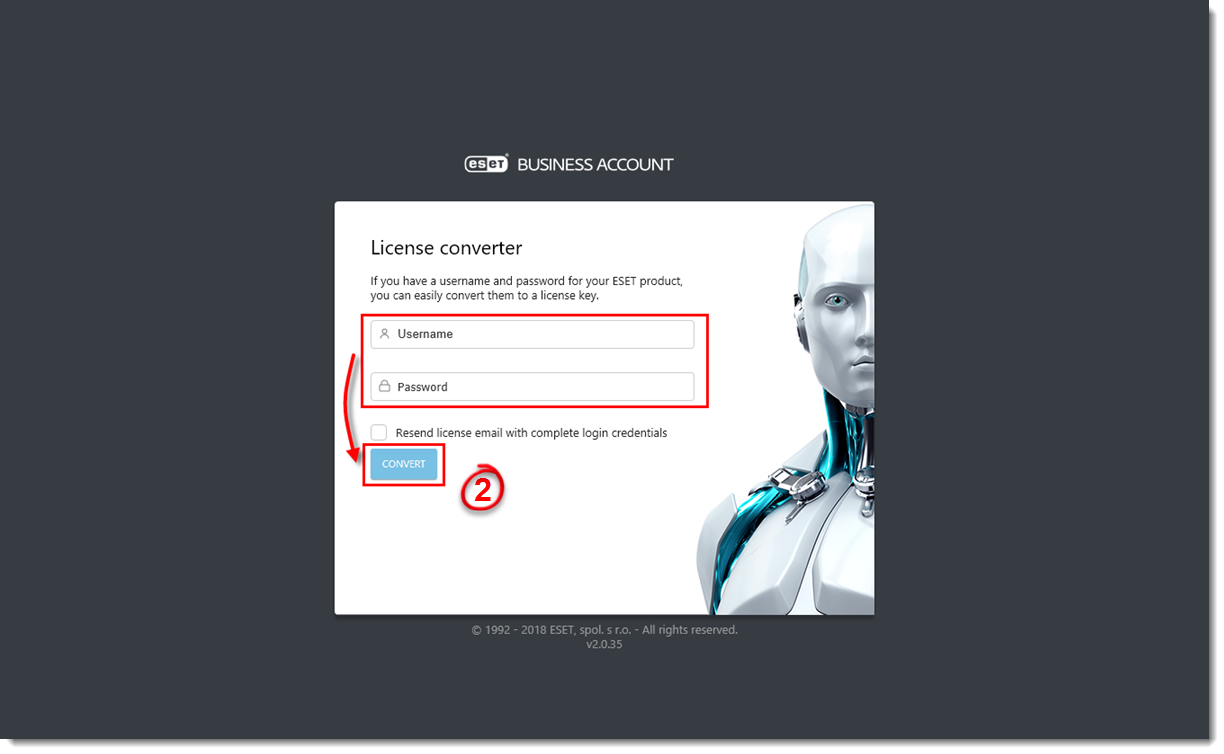 Figure 1-1
Click the image to view larger in new window
Enter your email address twice and click Submit.


Figure 1-2
Click the image to view larger in new window


Your new License Key will be provided in the following window. Additionally, if you elected to have your license information sent to you, you will receive an email fromESET containing your new License Key and a Password associated with your EBA login.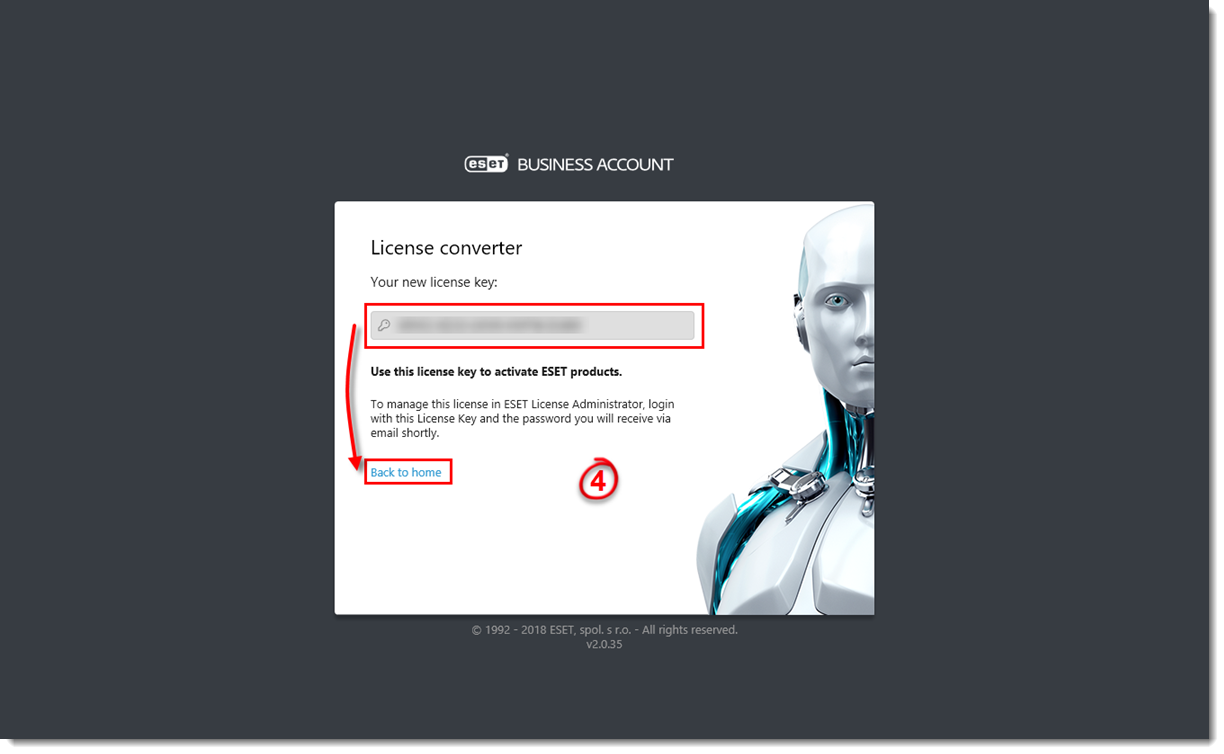 Figure 1-3
Click the image to view larger in new window