Solution

Are you a Windows user?
Click the ESET icon  on the menu bar and select Open ESET Cyber Security or Open ESET Cyber Security Pro.
 
Click Setup → Enter application preferences.
Figure 1-1
Click the image to view larger in new window
  Click General (Version 5 users: click System protection).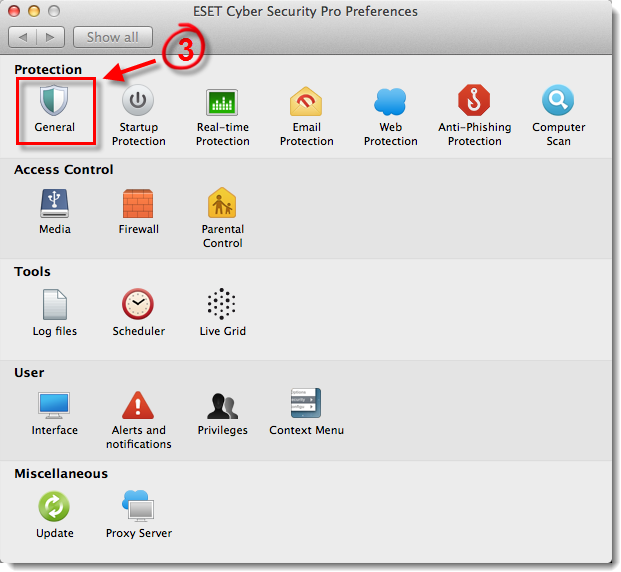 Figure 1-2
To enable detection, select the appropriate check boxes next to Potentially unwanted applications, Potentially unsafe applications and Suspicious applications in any combination. Your changes will take effect immediately.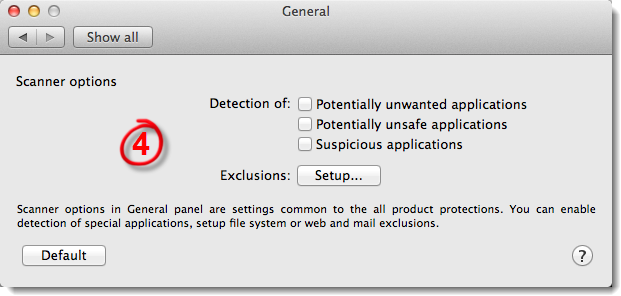 Figure 1-3