This message is displayed because you have another application open and that application has screen overlay privileges. To resolve this issue, follow the steps below to edit permissions for the application you have open in the background.
Tap OPEN SETTINGS.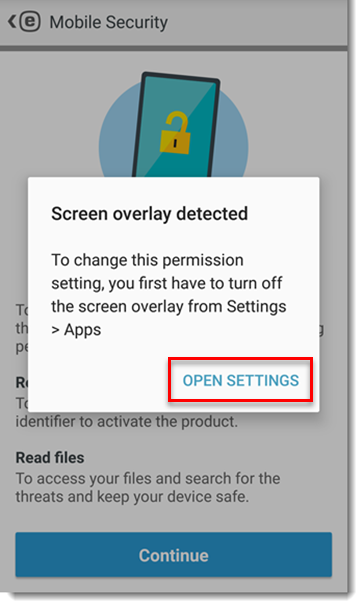 Deselect the application that is overlaying the screen. If you are not sure which app is open, close apps running in the background.

Open your ESET product again.

Tap Continue.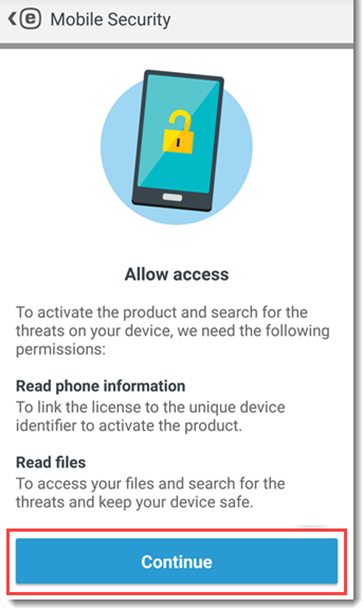 In point 2 of the Application permissions screen, you will be provided with the names of the permissions you have to manually set. Note the permissions listed on this screen and tap OK to continue.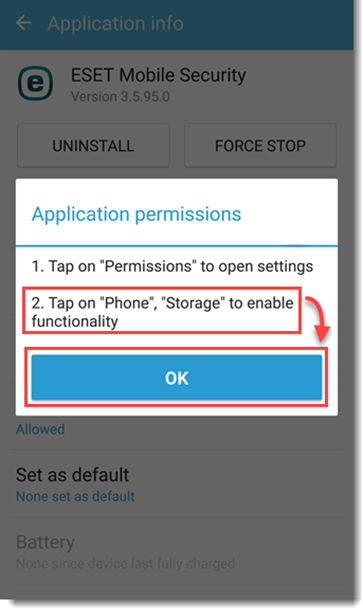 Tap Permissions.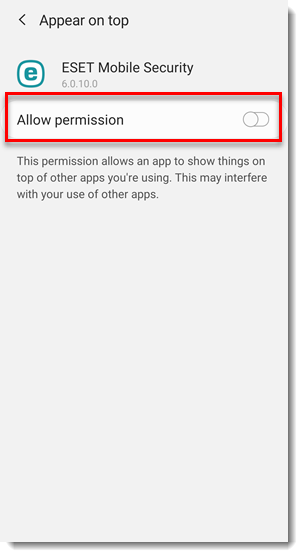 Tap the slider bar next to the appropriate permissions to turn them on. Select only the permissions you noted from step 5.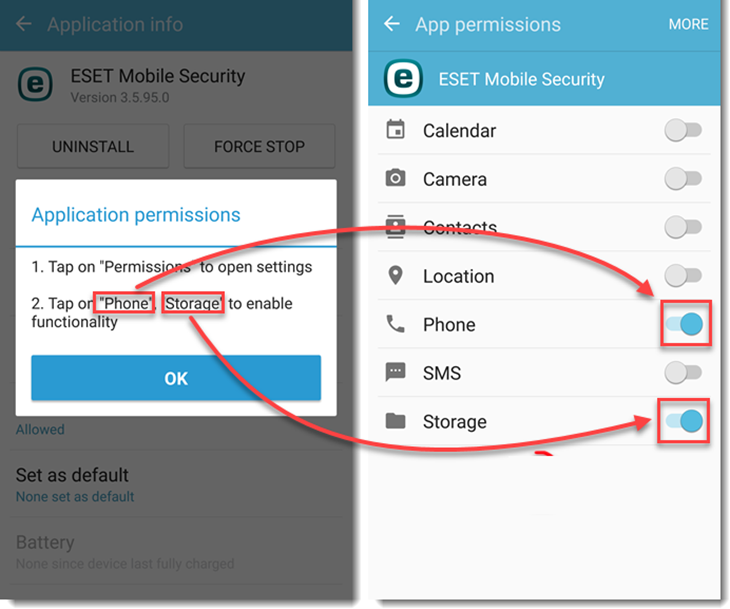 Your ESET mobile product is now fully functional. Close this window and complete the steps in the Knowledgebase article for your original issue.