Using ESET License Administrator, you can download offline (version 6.x and later) or legacy (version 5.x and earlier) licenses that can be used to activate products installed on a computer without an internet connection (or that cannot be activated for some other reason).
I. Make offline license file(s) available:
Type your License Key into the License Key field and then click Manage License.

If you do not have a License Key, convert your current ESET-issued Username and Password into a License Key, and then use that License Key to complete this step.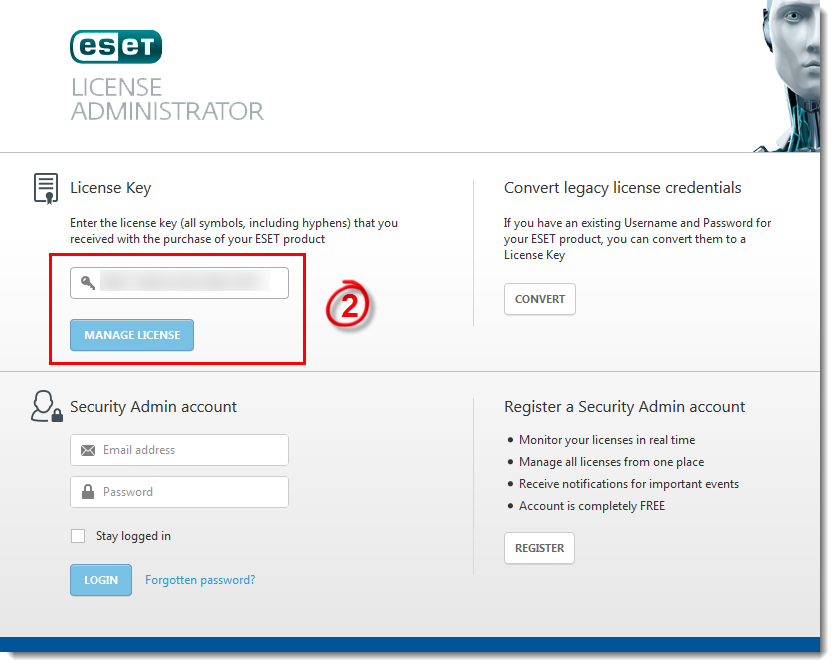 Figure 1-1

Type your ESET License Administrator password (which was sent to you in a separate email after purchasing your license—click here to view an example) and click Authenticate.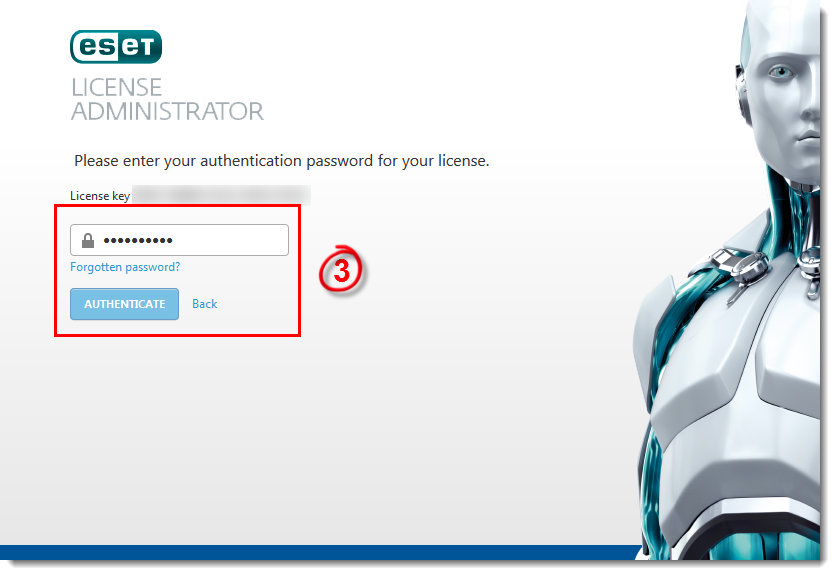 Figure 1-2

Click Settings, select the check box next to Offline license files and then click Save settings.


Figure 1-3
Click the image to view larger in new window


Click License and click the offline license file icon ( ) under the unit count for your license.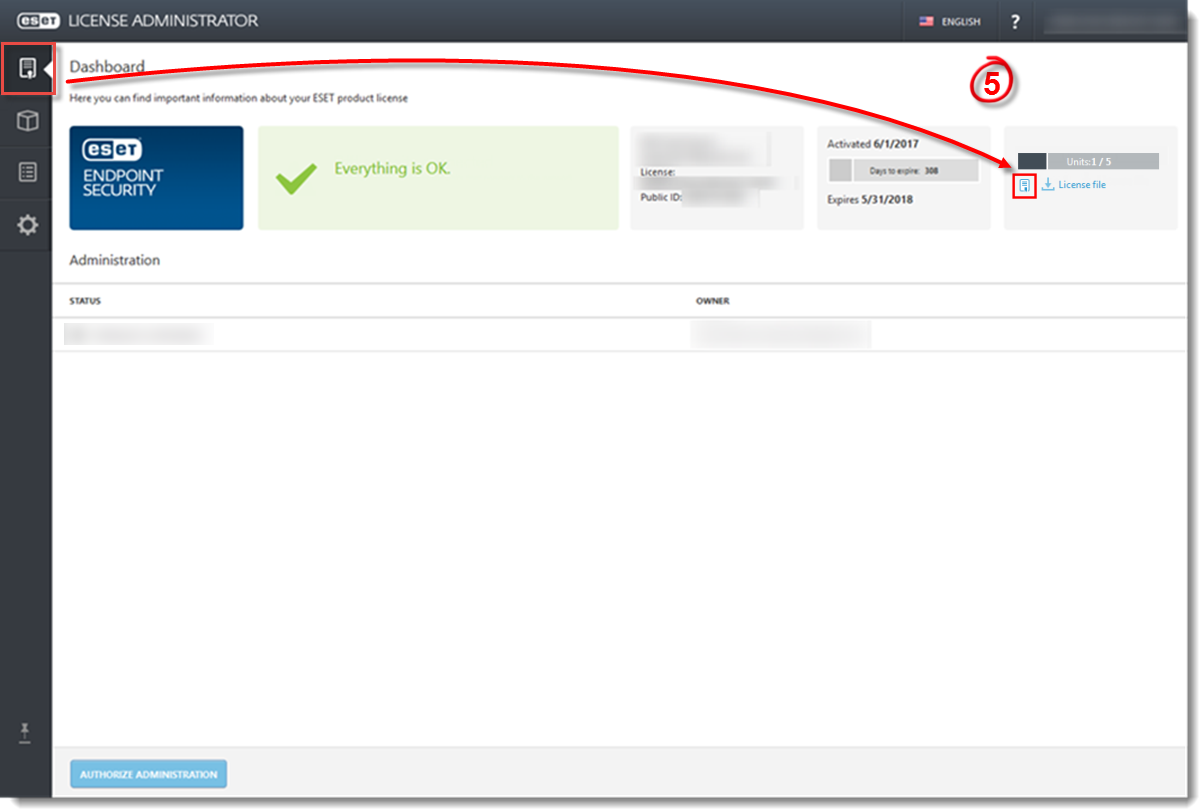 Figure 1-4
Click the image to view larger in new window

Click Add license file.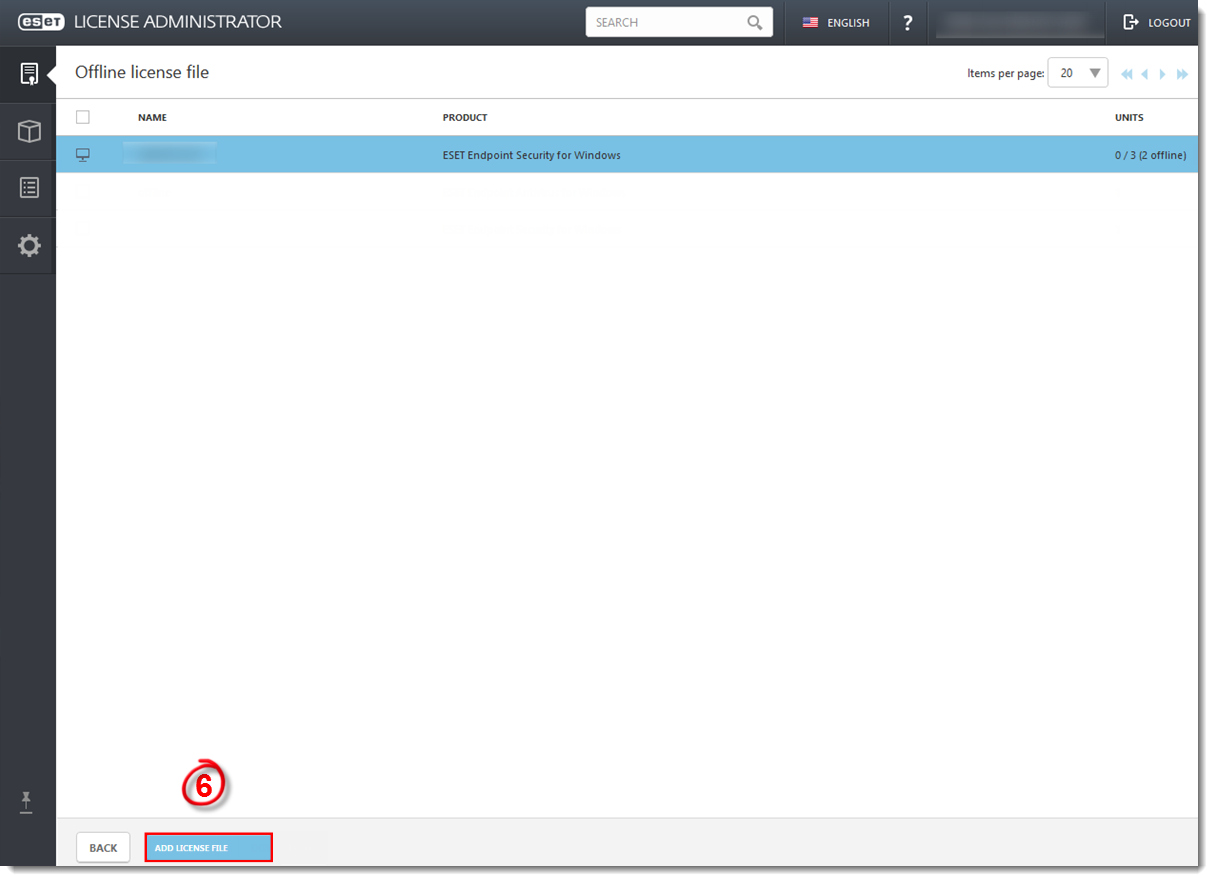 Figure 1-5
Click the image to view larger in new window

Modify the Product, Units, and Allow management with Remote Administrator options according to your needs, and then click Generate.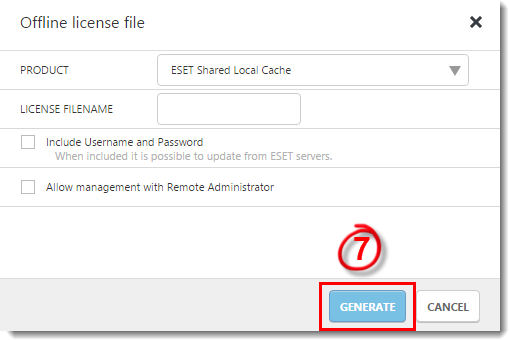 Figure 1-6

Click the offline license file icon to download the offline license file. If you are both License Owner and Security Admin, and will be performing the activation yourself, save the offline license (.lf) file to your Desktop.

Figure 1-7
Click the image to view larger in new window
Using removable media, email, or remote deployment, transfer this file to the computer you want to complete the offline installation on, and then proceed to part II below.
II. Upload offline license file during activation:
Run the Installation Wizard for the ESET product you want to install. Follow the on-screen instructions to complete the installation.

In the Product activation window, click Offline License.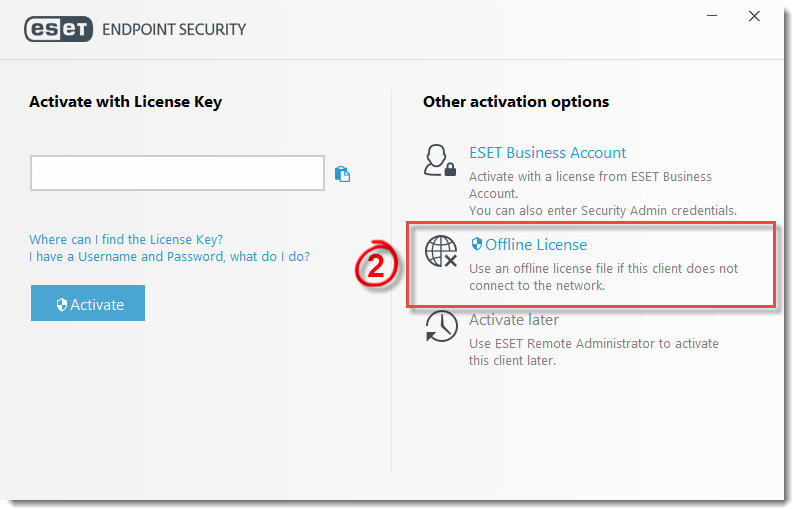 Figure 2-1

Navigate to the location of the offline license (.lf) that you created in part I above and click Open.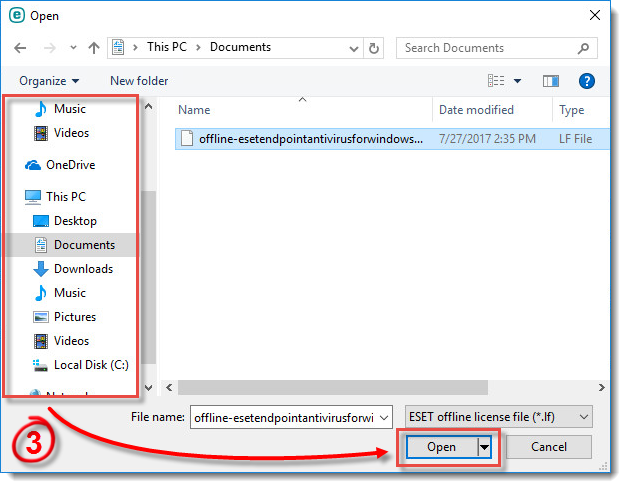 Figure 2-2
Click Done.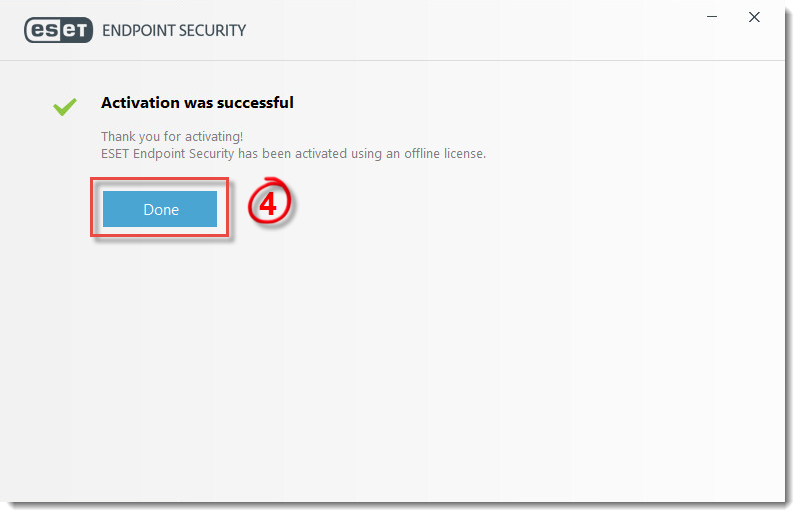 Figure 2-3