View permissions needed for least privilege user access
A user must have the following permissions for their home group:
Once these permissions are in place, follow the steps below.
Because communication between the ERA Server and client computers is managed by the ERA Agent, the best way to instruct all clients to connect to the ERA Server through the ERA Proxy is by using a policy. To do so, follow the steps below:
Open ESET Remote Administrator Web Console (ERA Web Console) in your web browser and log in.

Click Admin → Policies → New policy
Figure 1-1
Click the image to view larger in new window
Give your new policy a name, for example "ERA Proxy Server settings for ERA Agent". The Description field is optional.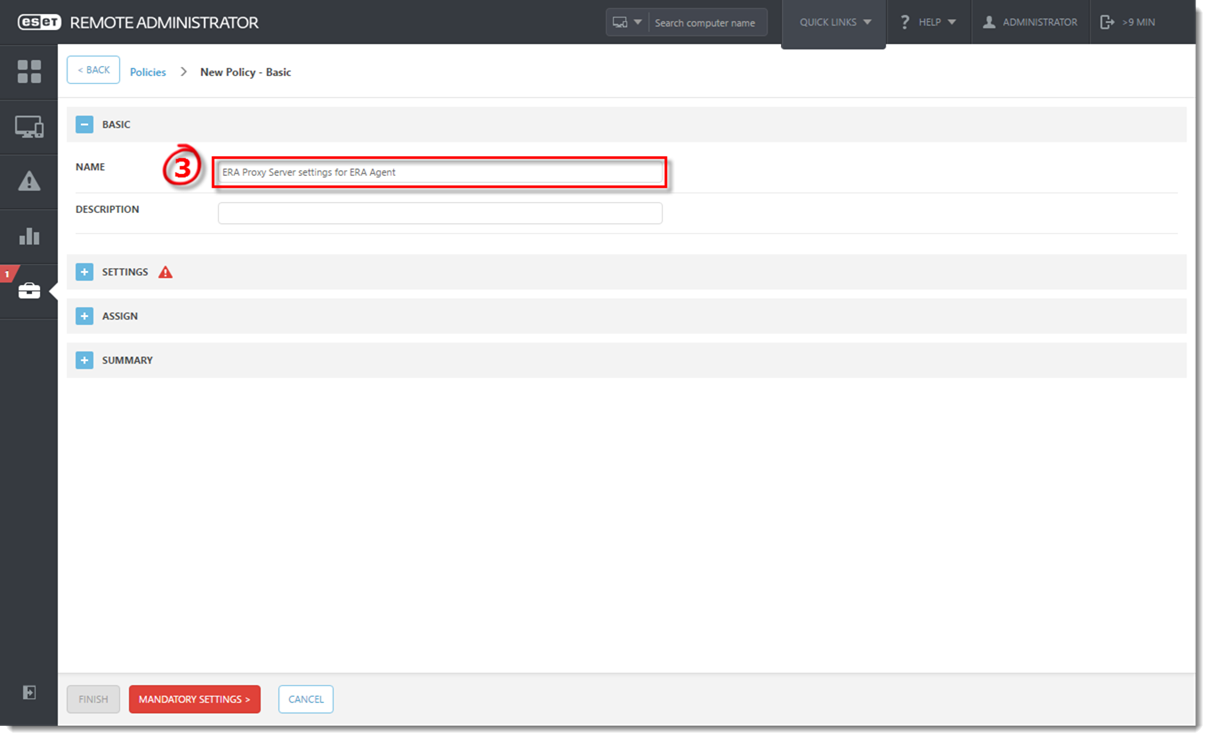 Figure 1-2
Click the image to view larger in new window
Expand Settings and select ESET Remote Administrator Agent from the drop-down menu.

Expand Connection (expanded by default) and click Edit server list next to Servers to connect to.
Figure 1-3
Click the image to view larger in new window
Click Add and type the IP address of the server where ERA Proxy is installed into the Host field. When you are finished, click OK to close the Add window and then click Save.
Figure 1-4
Expand Assign and click Assign. Select the groups or client computers that you want to connect through the ERA Proxy and click OK.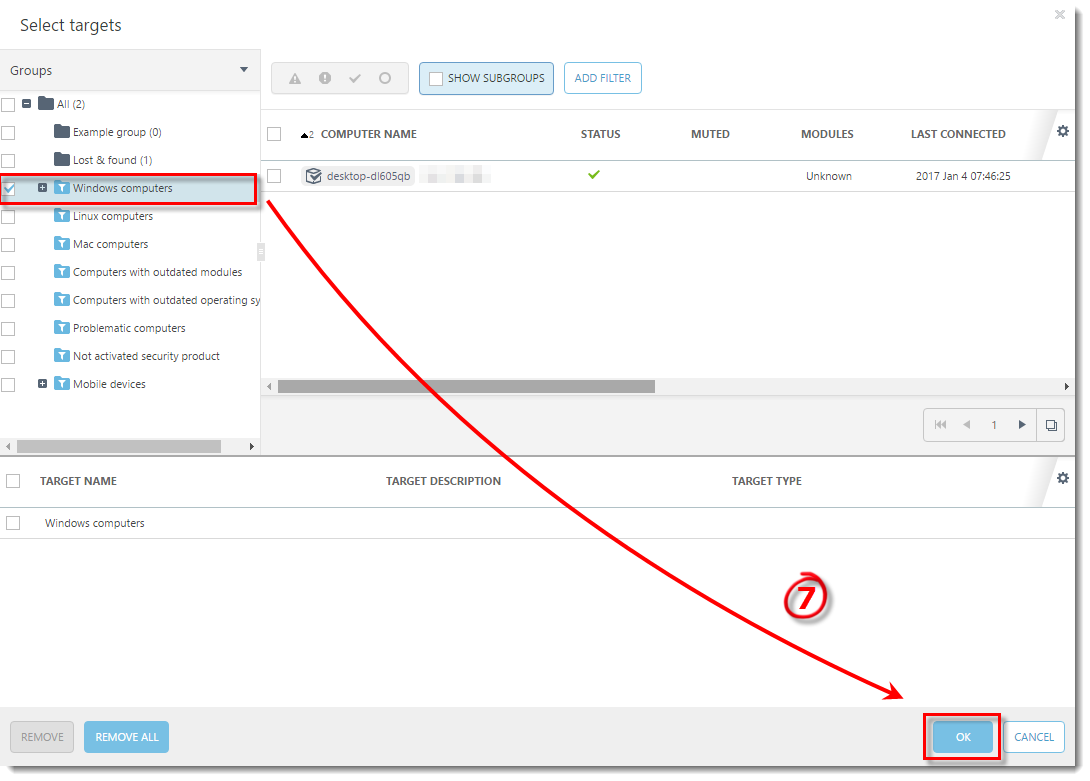 Figure 1-5
Click Finish when you are finished making changes. Client computers on your network will receive these changes the next time that they check in to the ERA Server.