The Host-based Intrusion Prevention System (HIPS) protects your system from malware and unwanted activity attempting to negatively affect your computer. HIPS utilizes advanced behavioral analysis coupled with the detection capabilities of network filtering to monitor running processes, files and registry keys. HIPS is separate from Real-time file system protection and is not a firewall; it only monitors processes running within the operating system.
To ensure that HIPS is enabled on your system, follow the instructions below:
Click Setup → Computer protection.


Figure 1-1

Make sure that the slider bar next to Host Intrusion Prevention System (HIPS) is enabled. If HIPS has been disabled on your system, click here for instructions to re-enable HIPS.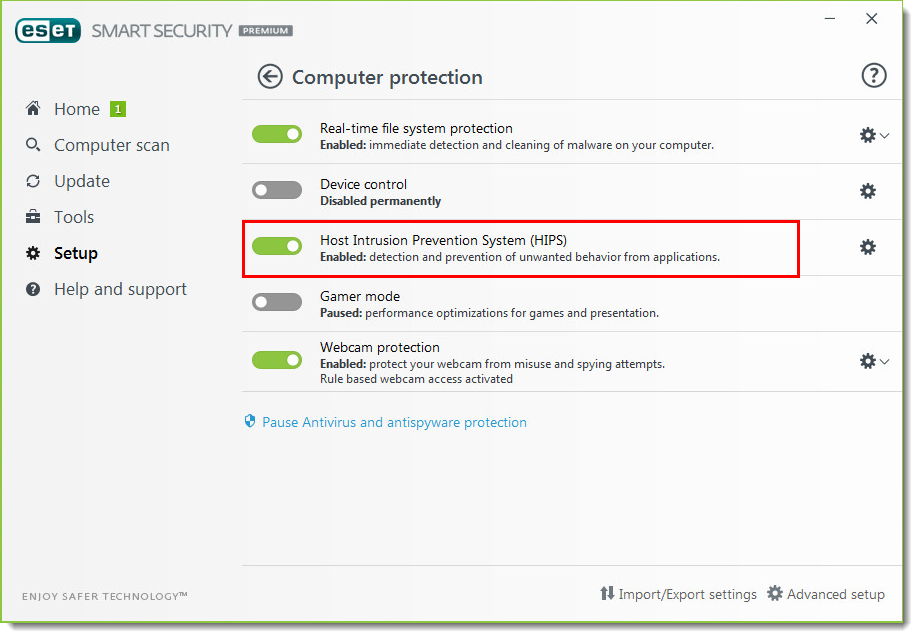 Figure 1-2