To upgrade ESETEndpoint Security or ESETEndpoint Antivirus version 5 to the latest version using the PCU (Program Component Update) follow these steps:
The latest version of ESETEndpoint Security 5 is 5.0.2272.7
The latest version of ESETEndpoint Antivirus 5 is 5.0.2272.7
Download the appropriate .nup files and the corresponding update.ver.txt file for

ESET Endpoint Security / ESET Endpoint Antivirus

according to your language and bit architecture:
Copy the downloaded files into your update Mirror folder.

Don't know how to configure or manage your Mirror in ESETRemote Administrator (ERA)? How do I install ESET Remote Administrator and configure a Mirror server? (5.x)
To locate the Mirror folder installed in the default location on a Windows Server, follow the steps below:

Make sure that Hidden Files and Folders are visible. Click Start → Control Panel → Folder Options, click the View tab and select Show hidden files, folders and drives and then click OK.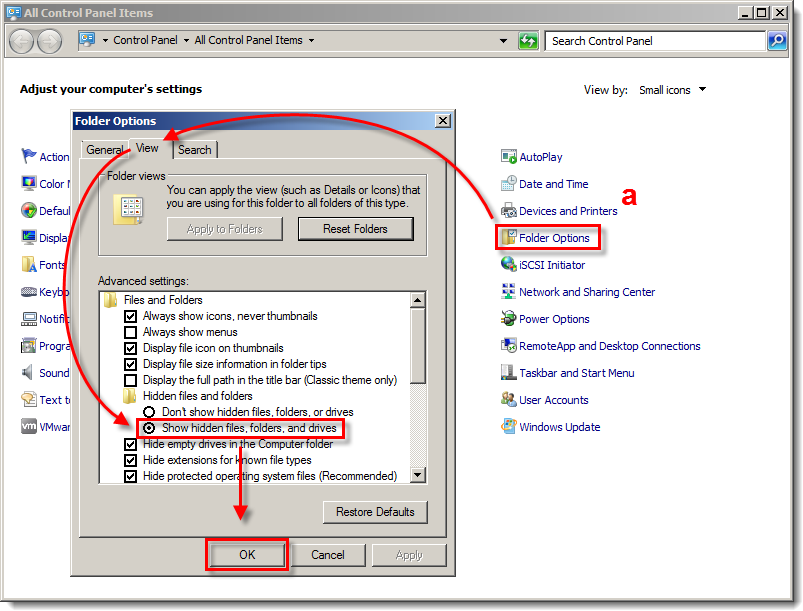 Figure 1-1
Click the image to view larger in new window
Navigate to the appropriate directory below depending on your operating system:

Windows Server 2008 and later: C:ProgramDataESETESET Remote AdministratorServermirror
Windows Server 2003: C:Documents and SettingsAll UsersApplication DataESETESETRemote Administrator Servermirror
Locate the file update.verin your mirror folder and open it using a text editor such as Notepad.

Copy/paste the contents of the language-specific update.ver.txt file that you downloaded in step one onto the end of the existing file and then save and close the file.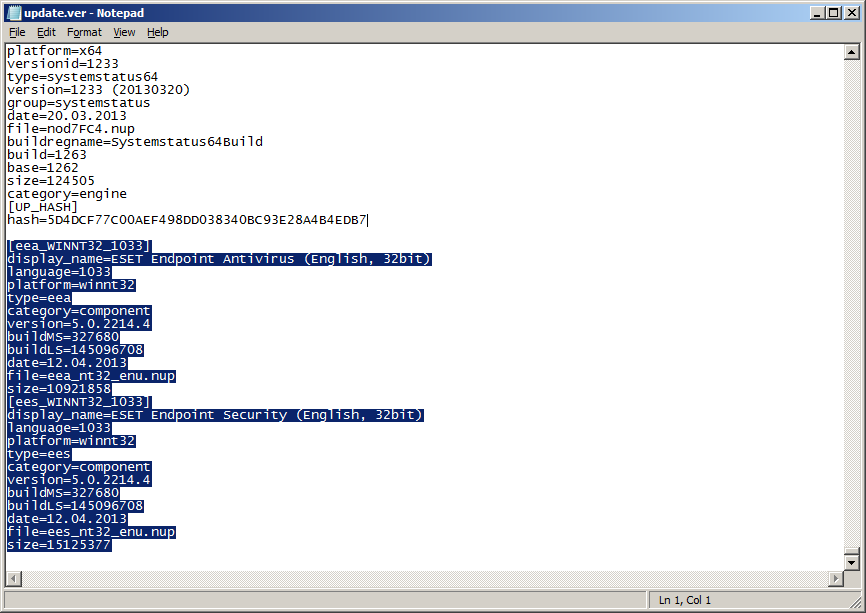 Figure 1-2
Click the image to view larger in new window
If your workstations are not configured to update from your internal Mirror, use Policy editor to configure client workstations to update using the internal update Mirror.

For instructions, see the following ESETKnowledgebase article: How do I configure ESET client workstations to access the Mirror server in ESET Remote Administrator? (5.x).
Client workstation(s) will be prompted to upgrade ESETEndpoint Antivirus or ESETEndpoint Security to the latest version automatically the next time that they check into to the ESETRemote Administrator server and download updates.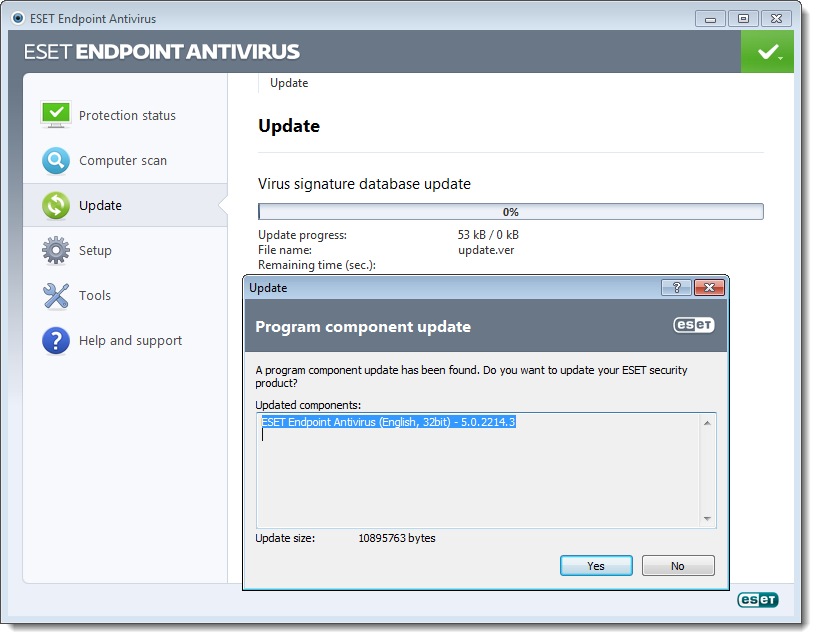 Figure 1-3
Click the image to view larger in new window
If you are still unable to resolve your issue, please email ESET Technical Support.