Business users: Click here for instructions
I. Export your configuration as an XML file
Click Setup → Import/Export settings.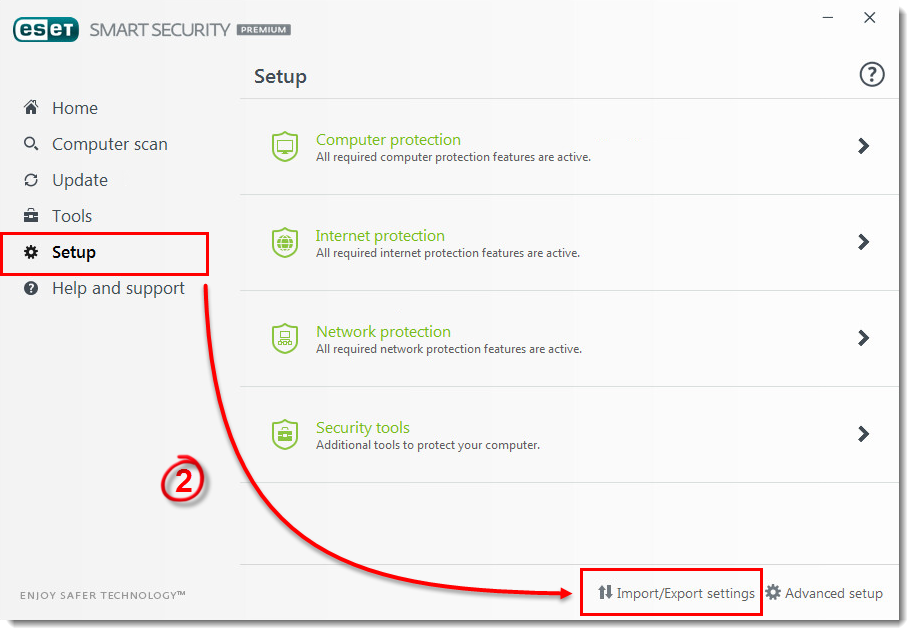 Figure 1-1
Select Export settings, click browse (...) to choose a file name and location for your configuration .xml file, and then click Export. Save the .xml file to a shared or portable drive if you plan on exporting these settings to another computer.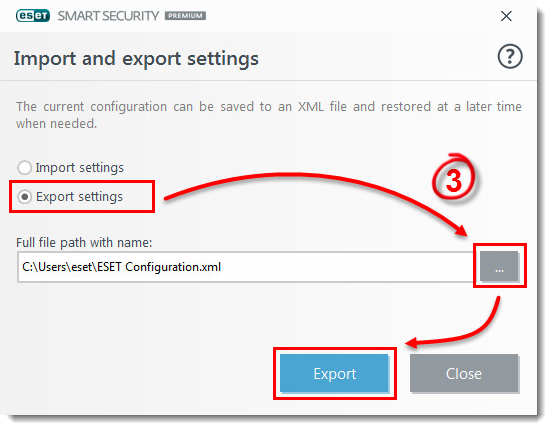 Figure 1-2
II. Import your settings to another computer
To import your ESET product settings from one computer to another, repeat steps 1 and 2 (above) on the second computer and then select Import settings.

Click browse (...) to navigate to the .xml file you want to import (stored on a public drive, a USB flash drive, etc.) and click Import. Your second computer will now be configured identically to the first.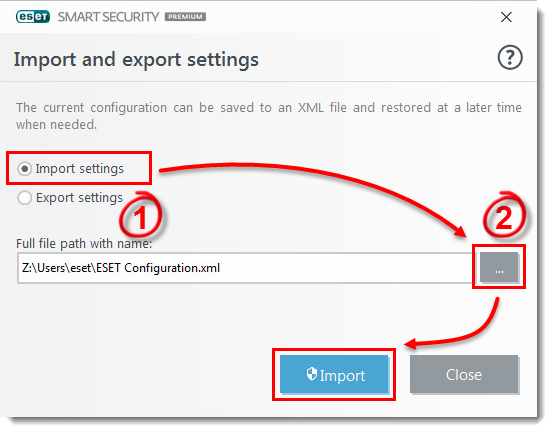 Figure 2-1
III. Submit a configuration .xml file to ESET Customer Care
To better assist you with a case, Customer Care may request an .xml file containing the settings for your ESET product. Reply to this request and attach the .xml file you created in part I.