Pre-release updates are updates that have been thoroughly tested and will be released soon. Enabling pre-release updates gives access to the most recent detection methods and fixes. However, pre-release updates might not be stable enough at all times and should not be used on production servers and workstations where maximum availability and stability is required. We recommend that basic users leave the "Regular update" option selected by default. Business users can select the "Delayed update" option to update from special update servers providing new versions of virus databases with a manually set delay.
ESET recommends that you only enable pre-release updates in situations when a pre-release update will resolve an issue you are having with your ESET product. Once you have received the update that resolves your issue, we recommend that you revert back to regular updates.
Method 1: Enable pre-release updates using ESET Remote Administrator
Open the ESET Configuration Editor by clicking Start → All Programs → ESET → ESET Remote Administrator Console → ESET Configuration Editor.

Expand Windows desktop v5 → Update Profile Settings → and then click Pre-release updates.

Click the "Value" check box.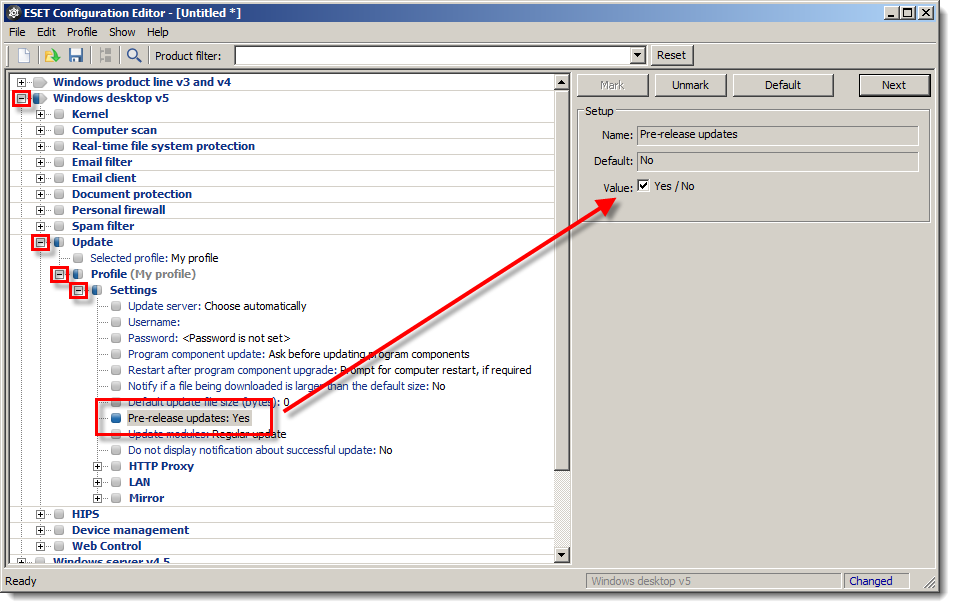 Figure 1-1
Click the image to view larger in new window
---
Method 2: Enable pre-release updates on client workstations
Open ESET Endpoint Security or ESET Endpoint Antivirus. How do I open my ESET product?

Press the F5 key to open the Advanced setup window.

Expand Update and then click General.

Select Pre-release update.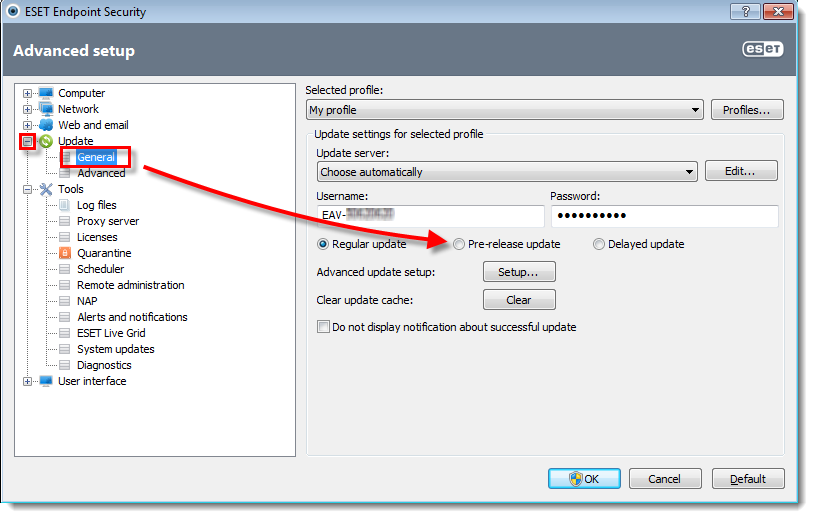 Figure 2-1
Click the image to view larger in new window
Click OK to confirm the changes.