Add targets and configure a trigger after a task has been created in ESET PROTECT.
After you configure the Settings for task creation, click Finish to create the task and then follow the steps below:
Click Create Trigger when you are asked if you want to add a trigger for the client task.


In the Basic section, type a name for the trigger in the Trigger Description field.

Click Target and click Add Computers or Add Groups to define the target computers or groups where you want to execute the client task.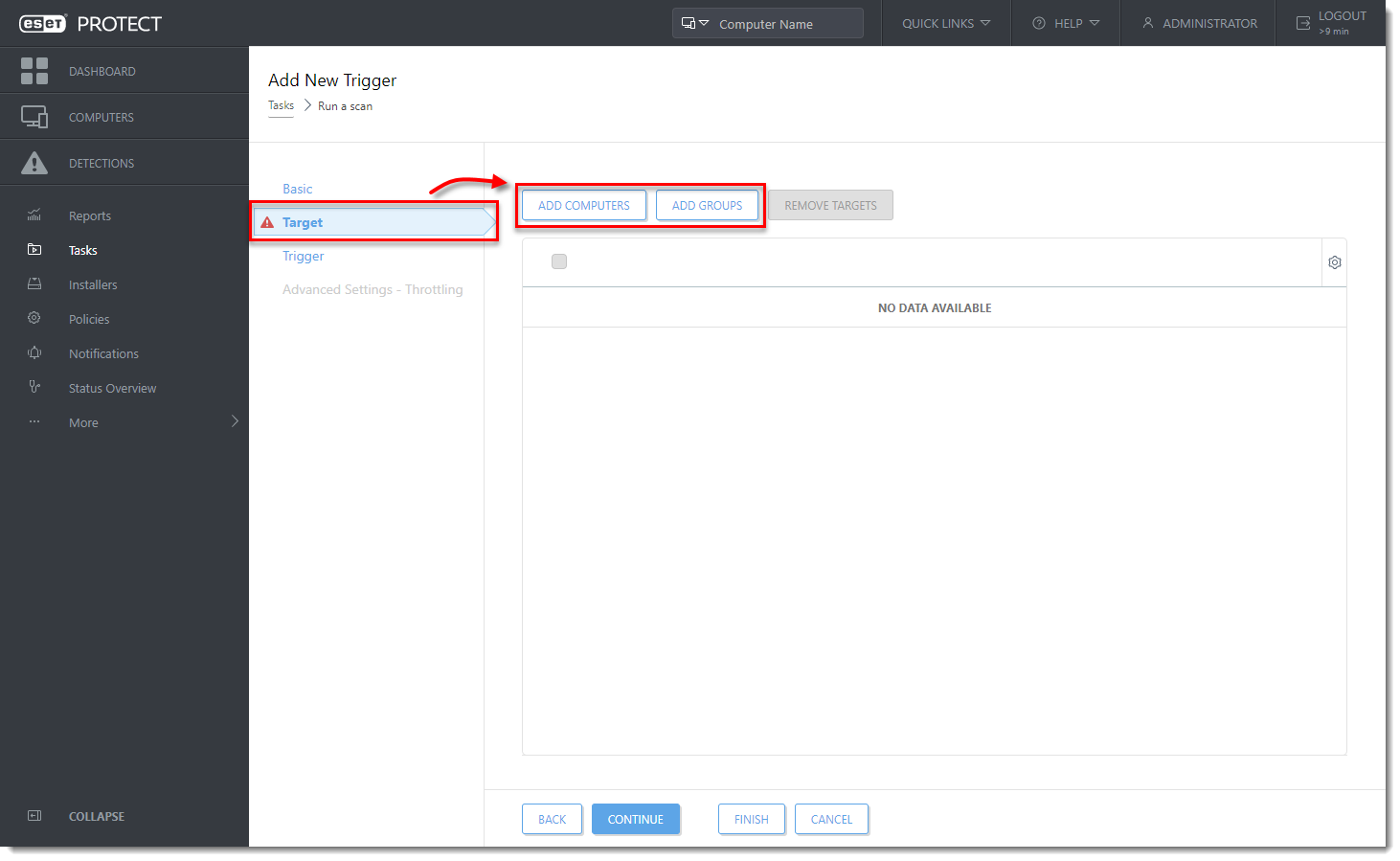 In the Select Targets windows, select the check boxes next to the client computers or groups (if you have selected Add Group) and click OK.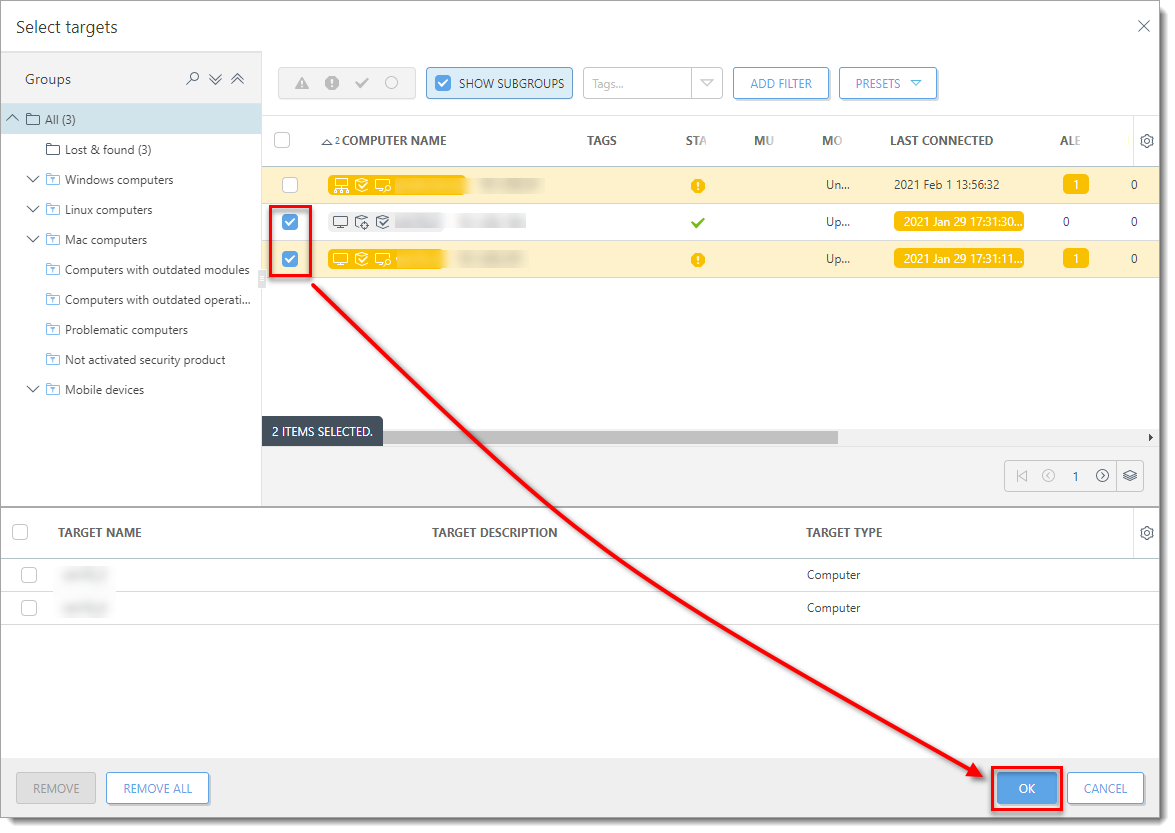 To configure the trigger, click Trigger and select a Tigger Type; As Soon As Possible is selected by default. For more information about triggers, see the Triggers topic in Online Help.

Click Finish.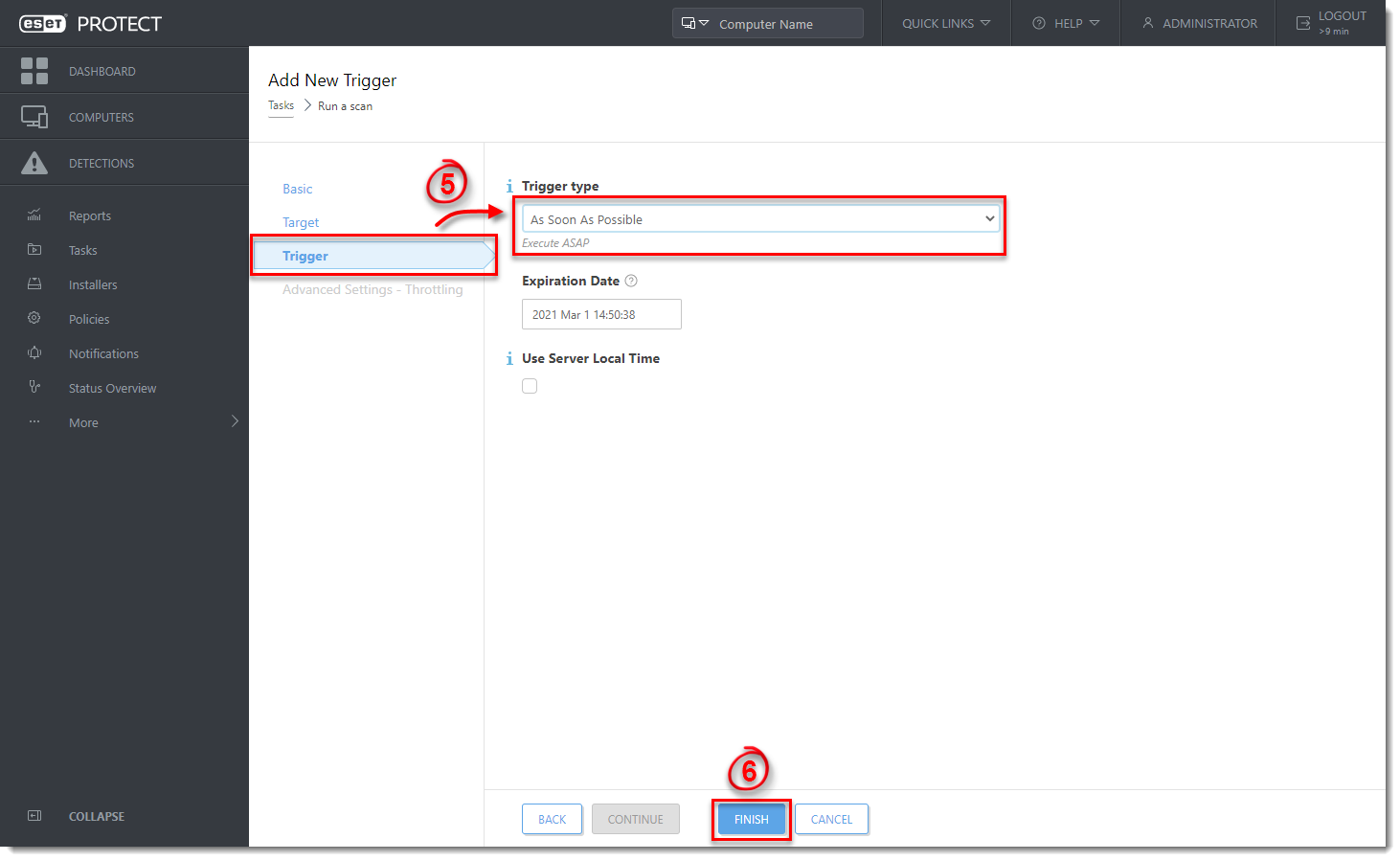 Your new task will be displayed in Tasks. To check the status, click the task name and select Show Details from the context menu. For more information, see the Task details and Progress indicator topics in Online Help.